credits: allkpop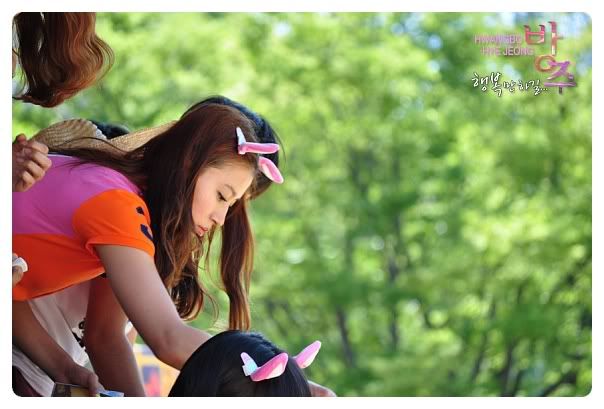 Hwang Bo, who is a member of MBC every1's Infinity Girls, expressed her feelings toward her last filming.

Today (KST 18th), Hwang Bo uploaded a message on her mini-hompy with a title called, "Infinity Girls." Through her message, she revealed that Infinity Girls had their last (111th) filming and the 6 members will be out as it's the end of season one."

She commented:

"Euni aunni, Ga Eun aunni, Bo Ram, Bong Sun, and Shin Young who were with me in a short, yet long time on Infinity Girls... Thanks to them, I was happy because I was able to laugh and cry. I was only able to say farewell through the broadcast and I am sorry that I am saying farewell through this message. I want to thank all the fans who has loved Infinity Girls. I hope you guys will cheer each of the members throughout their solo activities. Infinity Girls will always be Infinity Girls."
The season one Infinity Girls members were Song Euni, Shin Bong Sun, Baek Bo Ram, Kim Shin Young, Jung Ga Eun and Hwang Bo - a total of 6 members.
But don't be too sad, it has been confirmed that Hyun Young, Kim Na Young and Jung Joo Ri will be part of the new cast for Infinity Girls Season Two.
Hyun Young and Kim Na Young's agency, Spring Day Entertaiment confirmed:
"It is true that they have been confirmed as the new members of Infinity Girls. They will have their first filming this Saturday the 21st."
Stay tuned for the last episode of Infinity Girls - Season One on the 28th and be excited about Season Two!
UPDATE:
The full list of the replacement members have just been announced. The new Infinity Girls are Solbi, Kim Eun Jung (Jewelry), Ahn Young Mi, Jung Joo Ri, Hyun Young and Kim Na Young. A representative stated, "
Infinity Girls Season 2 are expected to bring the audience the same fun and laughter as Season 1
."