Credits : Moneytoday + SS601.com + (English Translation) xiaochu @ Quainte501.com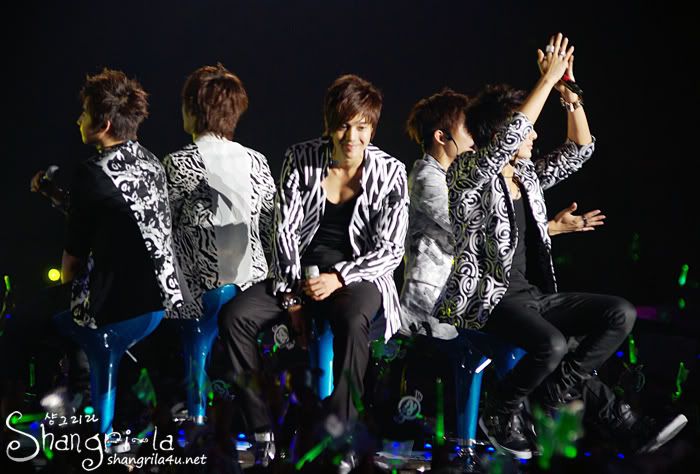 Male group SS501's leader Kim HyunJoong has signed an exclusive contract with Bae YongJoon's Key East, while the remaining 4 members are enjoying a break and deciding on their future advancement.
SS501's contract with DSP Media was due at the beginning of this month. DSP revealed through an official press release on 29-Jun "Leader Kim HyunJoong has decided to sign contract with Key East which holds Bae YongJoon and Lee NaYoung under its company. However, the other 4 members have not come to a decision yet."
In addition, DSP Media said "Kim HyungJoon has been doing DJ for SBS Power FM 'Music High' and seems like he has come to a decision. Heo YoungSaeng, Kim KyuJong, Park JungMin are having a break for the time being and will be making their decision."
SS501's disbanding is still not confirmed yet. However, as a representative of Korean idol group in Asia region through their Asia Tour held last year, their fans in Asia will feel even more regrettable for SS501.
At this point I advise that the upcoming news will be read with an open mind as they can be the truth, hearsay, or made up stories by journalists. I am waiting for official statements from both parties, so right now, let's patiently wait. ^^