Credits: Money Today Star News + (Chinese translation) VIVID@ hyunjoongchina.com + (English translation) SS5014ever @ WS501|quainte501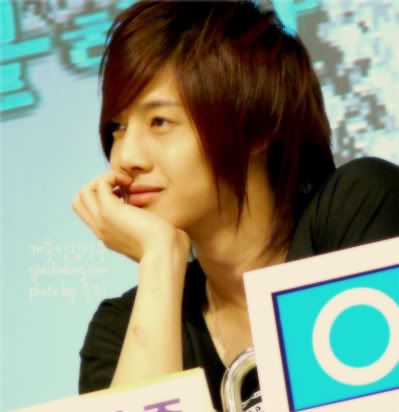 Kim Hyun Joong, who's been diagnosed with H1N1 and is receiving treatment in Japan, has conveyed his current condition through someone closely related to him.
In a meeting with Money Today Star News on the 11th, this person who's closely related to SS501's leader Kim Hyun Joong's expressed that, "Today (11th) I talked on the phone with Hyun Joong, who's in Japan". He also said, "Kim Hyun Joong's voice sounds much clearer", and also "his condition has improved greatly". He went on to say, "You can tell his health is much better from his words and clear voice."
Kim Hyun Joong appeared at this month's event for KBS 2TV's "Boys over Flower" event on the 5th and 6th. But as he had a slight fever and a headache, he couldn't take part in the recording prior to the event. Subsequently he continued to have high fever, and went to a hospital in Japan on the morning of the 7th, where he was diagnosed with H1N1. Therefore, up till the morning of the 13th, he'll remain there for treatment.