Credits : zzam@joongang.co.kr + SS601.com + (English Translation) xiaochu @ Quainte501.com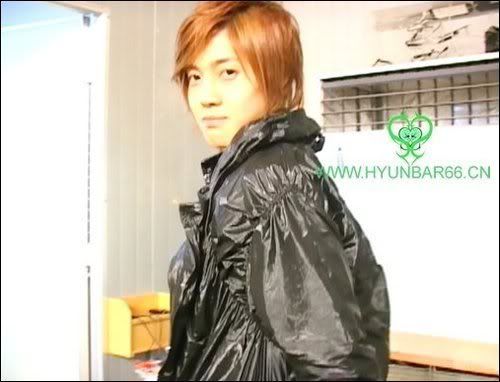 SS501 Kim HyunJoong (23) who confirmed his infection of H1N1 in Japan and received medical treatment there will be discharged on 15-Sep and stay in Jeju island for the time being.
Kim HyunJoong's company DSP Media said on 15-Sep "He will be discharged today from the hospital in Tokyo Japan and will return to Korea on 16-Sep. The hospital has confirmed that he has completely recover and will not be infectious to the surrounding people. However, just to be on safer side, he will stay in Jeju island for the time being to concentrate on recovering."
When Kim HyunJoong was diagnosed with H1N1, the company made their stand "When he becomes better, we will send him to stay in a pension in Jeju island operated by one of our friends, allowing him to rest and will have no scheduled work for the time being."
Kim HyunJoong will resume his activities with the filming of cosmetic brand 'TonyMoly' commercial in beginning of October. Besides 'Tonymoly', he will also have additional CF filming for 'Anycall', 'Le Coq Sportif' and 'Hotsun Chicken'.
One close source to Kim HyunJoong hinted "His parents attended to him in Japan and were very worried, it is fortunate that he fully recovered in one week. With the upcoming new album scheduled to be released in October, they will adjust the album release time because it is the foremost important for him to recover his health."
Kim HyunJoong attended to KBS 2TV 'Boys Over Flowers' promotional event in Yokohama Japan on 5~6 Sep and thereafter, was diagnosed with H1N1 influenza on 7 Sep morning and was admitted to hospital to receive treatment. Besides Kim HyunJoong, one member from SS501's dance team was also diagnosed with H1N1 and received medical treatment.
Meanwhile, SBS revealed "While Kim HyunJoong is recovering, his participation during last month's 'Family Outing' will be broadcasted over 2 weeks on 20th and 27 Sep."