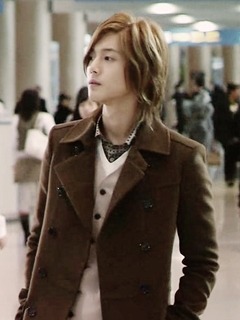 SS501 Kim HyunJoong has been picked as the #1 star netizens want as their personal chef.
A survey was conduct on Monkey3 from 26th February till 4th March on the question 'The star I want as my personal chef' and Kim HyunJoong came in #1 on the survey with 1058 votes out of 1858 votes, which is 57% of total votes.
Kim HyunJoong has shown his cooking capabilities on many occasions through MBC 'We Got Married', setting the image in the netizens' minds.
Go under the cut to find out who else is voted on the survey.
At #2 is 2PM TaecYeon who also showed off his cooking capabilities on SBS Family Outing 2 with 14% of the votes (268 votes).
At #3 is Lee SeungGi who had failed every time he tried to do cooking on KBS 2Days 1Night with 13.6% of the votes (254 votes).
sorry for the lack of updates guys! i'll catch up hopefully tomorrow!!~