Watch this video right here first:
CLICK
!
Fanaccount from Baidu
PG从一开始就注意到了牌子,然后一直盯着,牌子被摄像机挡了以后08晃到摄像机的右边,PG都快走过了,他却还一直盯着这块牌子,最后激动人心的场面:

他侧着身微笑着跟08打了个招呼,拍了拍牌子!!!!!
English Translation by keepfalling@soompi
HJ noticed the sign board from the begining, then he had been focusing on it.. the board was blocked by camera, 08(our beloved joongboer who's holding the board) moved to the right, HJ was passing by soon, he was still staring at the board..the last exciting scenes is:

he smiled and greeted 08, and patted the board!!!!!!!!!!!
___________________________________
Thank you helen & emy for the heads up!!! I absolutely love this *w*~~~ After Jungmin reminds us about Joongbo, here the fans are at it again with posters!!!
I wish I can see the poster though @w@
OMG HERE'S THE AWESOME POSTER!!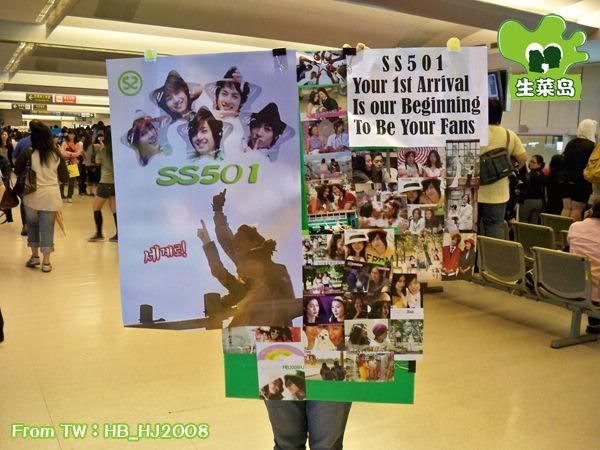 HOW FRICKIN SSANGCHUFIED IS THAT?!!! I LOVE IT
♥♥♥~~
There are a bunch of fancams of their arrival in Taiwan and I didn't see him smile.
EXCEPT THIS ONE.
♥