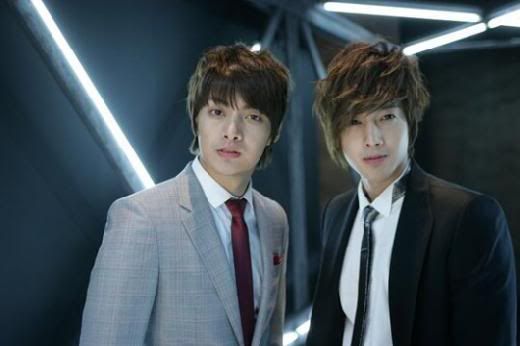 Credits : realtime yunye news + SS601.com + (English Translation) xiaochu @ Quainte501.com
F4 comes together again. SS501's Kim HyunJoong made a friendship appearance in T-Max Kim Joon's first solo music video.
Kim Joon's company Planet 905's representative said on 29-Jun "The friendship between them continues even after the end of KBS 2TV 'Boys Over Flowers', especially that Kim HyunJoong and Kim Joon are both members of idol groups so they have a lot in common in terms of music."
This representative added "During the preparation stage for Kim Joon's first solo song, he took much advices from Kim HyunJoong."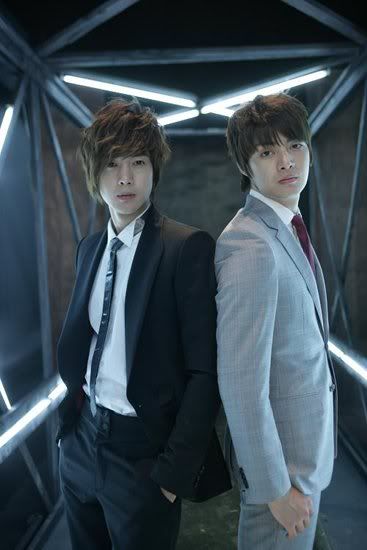 Kim Joon and Kim HyunJoong are dressed in clean sleek formal attires as their concept for 'Flower Boy' image during the filming, and the two of them work in perfect harmony.
Meanwhile, Kim Joon is concurrently having his activities with T-Max ans KBS 2TV 'Unbeatable Baseball Team'.