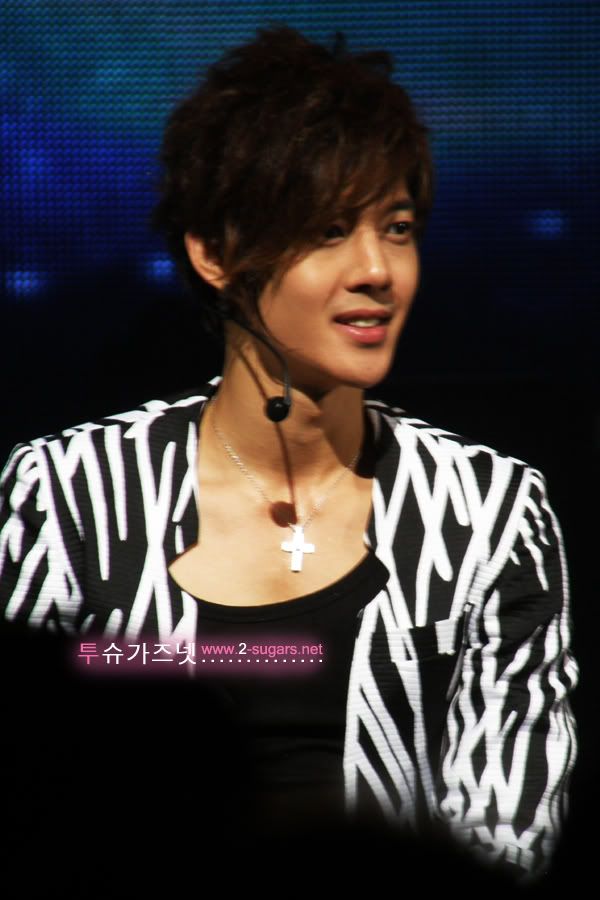 Credits: Naver.com + allseouldout.blogspot.com
News reports in Hong Kong reported that Hyun Joong and Yong Saeng were in Hong Kong lately and were both spotted in Lan Kwai Fong having a date with two girls, reportedly having met up with them late in the night and getting into a cab with them.
While it is true that they were in Hong Kong, representatives from DSP have denied that they were on 'dates' as was claimed by the news reports. Official reports state that they were in fact, on holiday with their friends when they were spotted by the paparazzi. They did not take too much notice of the paparazzi as they were going shopping with their friends and nothing more therefore there was no need for them to be too bothered with the presence of the paparazzi.

They also stated that the footage was edited in such a way that it appeared to the public that both members were on a secret outing or date, when in reality it was merely an outing with friends.
This trip to Hong Kong was a vacation for the both of them, after having slogged for their concerts and album preparations. The boys will continue with their album promotions before proceeding with their Asian Tour at the end of their vacation.