Credits: Hankooki + (Chinese translation) 蕊蕊@ MRET|www.kimhyunjoong.com.cn + (Enlish translation) SS5014ever @ WS501|quainte501
Male group SS501's Asia Tour has opened magnificently.
Today, we'll be reporting exclusively on these 5 boys who've left marks of their conquer of Asia at Korea Stadium.
____________________________________________

Round 2: Revealing the scene of the rehearsal
#1 Lonely dancer
In order to perfectly display masculine beauty on the solo stage,
Hyeon Jung must practice even more.
Alone on stage with a female dancer, the looks of him dripping sweat is really attractive.
#2 Huh? How do I say it?
Kim Hyeon Jung (Left) and Heo Yeong Saeng discussing about parts that need to be adjusted during the rehearsal.
The music is too loud...they're discussing very animatedly, but they're definitely not quarreling.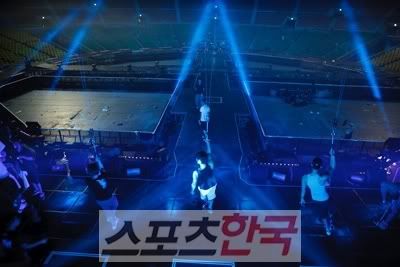 #3 Higher than imagined
The action for their magnificent appearance was rehearsed many times,
the 5 members' safety all depends on the wire behind.
After the rehearsal ended, the members remain a little scared, saying, "It's higher than we imagined!"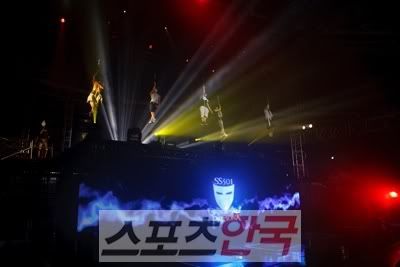 #4 How long will this take?
Members, Kim Kyu Jong, Kim Hyeong Jun, Heo Yeong Saeng (from Left to Right) hang in exactly the same manner.
The members have not stood on a stage in front of more than 10,000 fans for about 2 years, its inevitable that they'll feel nervous.
But they continue to rehearse seriously. The members only have one thought in their heart, "Five forever as one".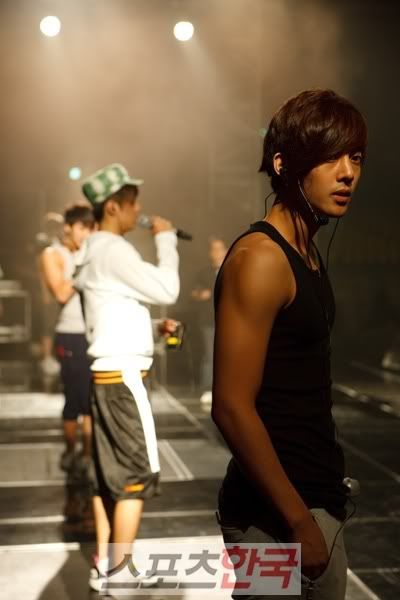 #5 Traces of passion and sweat
Kim Hyeon Jung grew thinner during practice.
The non-stop practice that has gone on for a month, he looks very haggard.
But he continues to make the most of rehearsals, and with his undying passion, smilingly says, "It's fine."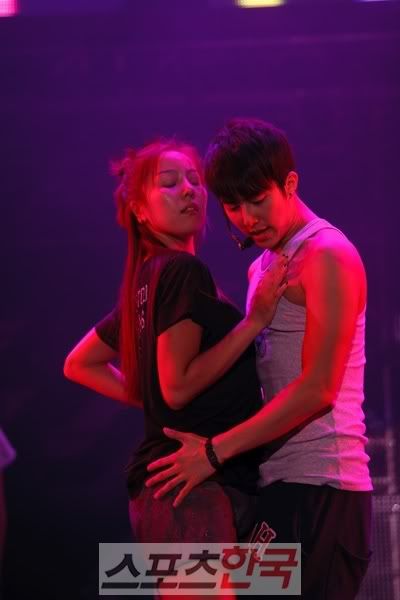 #6 I'm a man now
The youngest member in the group, Kim Hyeong Jun in this Asia Tour,
in the first solo stage performance of "Hey G",
shows the sexy side of a boy transforming into a mature man.
#7 Singer-songwriter Yeong Saeng
Heo Yeong Saeng is the most skilled in composing and writing lyrics in the group.
This time, his composition "Nameless Memory", deeply touched the hearts of the fans.
The towel that is soaked with sweat on his neck, and his voice that is full of emotion, left behind a beautiful memory for the fans.
#8 Ready
The last rehearsal ends smoothly. The members leave after one another,
everyone smiling to hide their nerves.