These two are sleepyheads haha!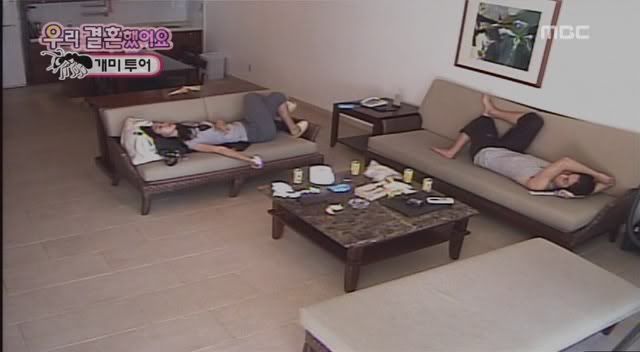 During We Got Married, Hyunjoong always catches Hwangbo sleeping, and then Hwangbo is the one that always wakes up Hyunjoong :D
Hyunjoong
Start - 4:30
Start: 4:26

Hwangbo
And now photos!!!
I was trying to find the one when they were sleeping on the sofa during Ant Tour on WGM, but I can't find it!! ahhh!